News and Events
Congratulations Bryden! – February 2023
Kelowna Infiniti Nissan is proud to announce the promotion of Bryden Lavers to General Sales Manager.
"Bryden came to us with plenty of experience in automotive sales and the Nissan brand. He joined our company 6 years ago and since day one he has proved to be an excellent leader and mentor for our sales team. He is always ready to jump in and assist in delivering the best customer service to our guests and is an incredible wealth of knowledge. Always in a good mood and ready to help out, Bryden has been a staple of our Kelowna Infiniti Nissan team. Please join us in congratulating Bryden on his promotion! We wish you the best in your new role Bryden and are glad you chose a career with Kelowna Infiniti Nissan". – Elias Flores (General Manager)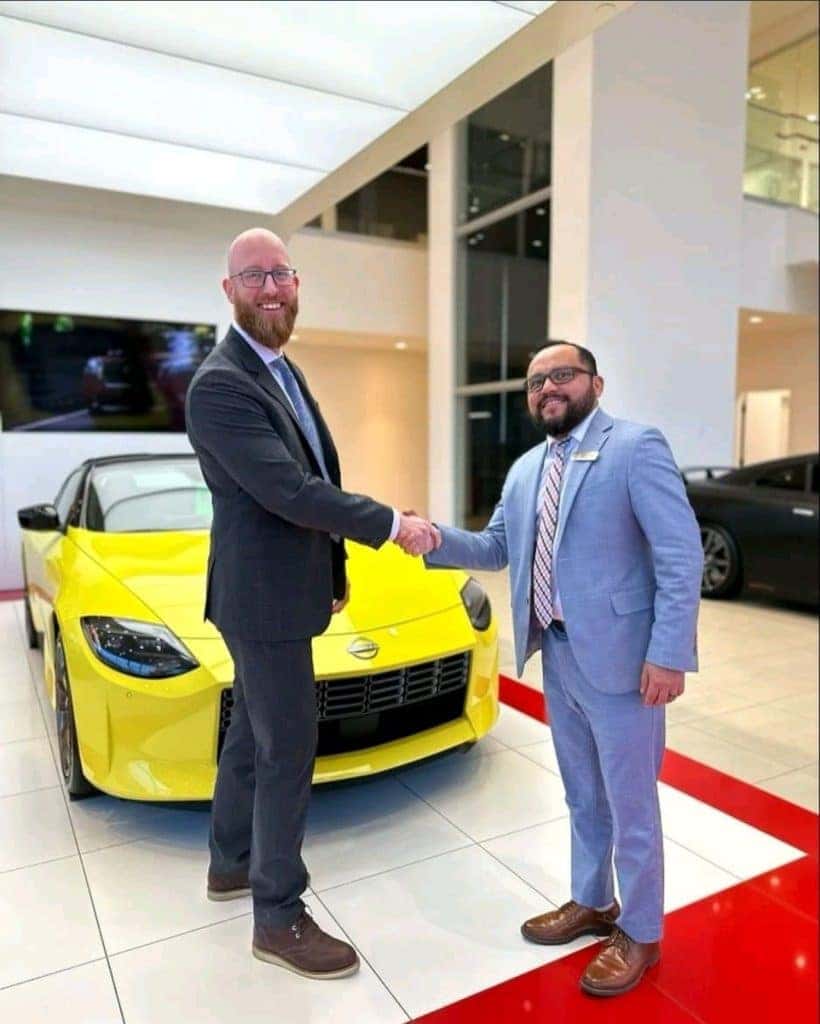 2022 Sentes President's Award Winners – January 2023
Please join us in congratulating the following 4 staff members who have been recognized as '2022 President's Award' winners within the sales teams at Sentes Automotive. Special CONGRATULATIONS to Adam Boast (Kelowna Infiniti Nissan) for being the 'Wildcard Winner' with 174.5 vehicles sold.
Mark Samson 1st place (Kelowna Infiniti Nissan), Adam Boast 2nd place (Kelowna Infiniti Nissan), Maggie Foun 3rd place (Kelowna Mercedes-Benz), and Colton Steeds 4th place (Lexus of Kelowna)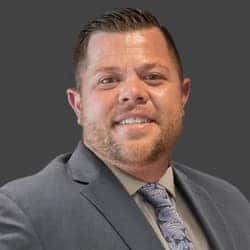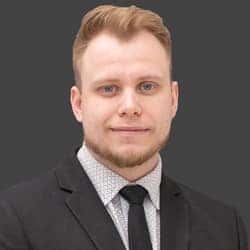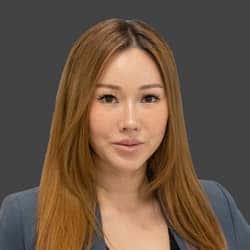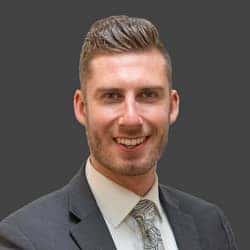 Starting The Year On the Right Foot – January 2023
Our Lexus of Kelowna staff was surprised by the Kelowna Chamber of Commerce with delicious treats as a random act of kindness on Monday, January 16th, known as Blue Monday. Blue Monday refers to the time of year when the excitement of the holidays are over, holiday bills start to roll in, and the dreary winter weather starts to weigh on people's mental health. Sentes Automotive paid forward a random act of kindness by bringing lunch to another local business; our IT partner, Northern Computers. Let's keep the positivity rolling by making 2023 the 'Random Act of Kindness' year!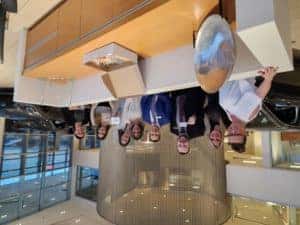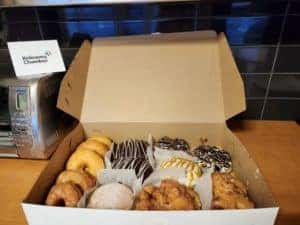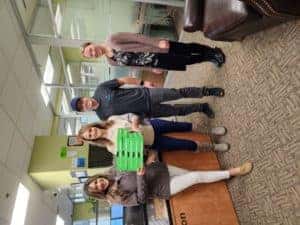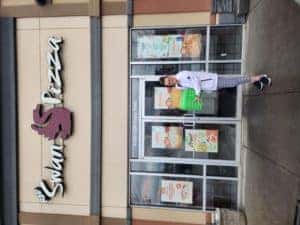 Christmas Party – December 2022
Our Sentes Holiday Party took place on December 3rd at Big White resort. It was a celebration dedicated to all our staff members for their enthusiasm and dedication they all brought in 2022. We look forward to an incredible and successful 2023.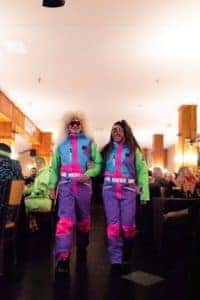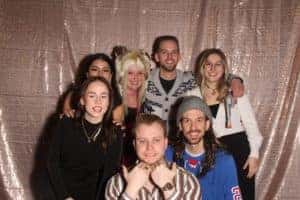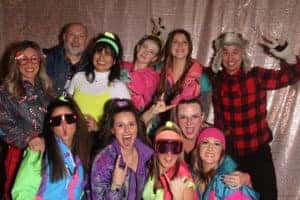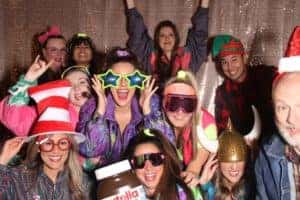 Christmas Potluck & Gift Exchange – December 2022
Christmas is a time to have fun and enjoy the holiday spirit, that is why our stores enjoyed delicious treats and exchanged gifts as part of the festivities. Thank you to everyone for participating in all the fun, we already can't wait for next year!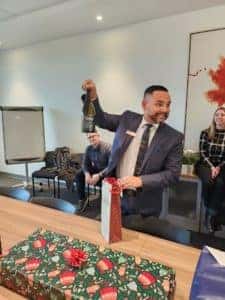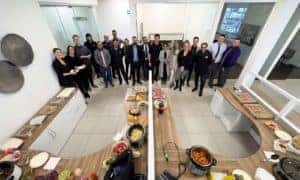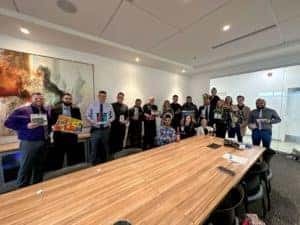 Santa at Sentes – December 2022
We had two very special guests stop by our Lexus of Kelowna dealership to have some family fun and spread the Christmas cheer! A special thank you to Chris Neves (Fixed Operations Manager at Kelowna Mercedes-Benz) and Sam Kaloti (General Manager Kelowna Mercedes-Benz) who played the roles of Santa Clause and The Grinch and volunteered their time to help raise donations for families in need this year. A big shout out to everyone who donated, came out in support of a good cause and for some fun!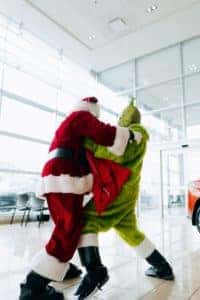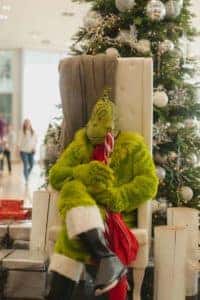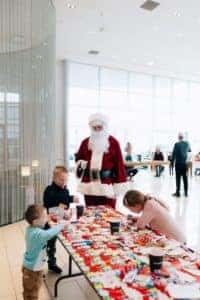 Service Valet/Detail Appreciation – December 2022
We celebrated the detail and service valet teams of our stores as an appreciation for the outstanding work they do every day. Hard working employees like all of you make this company what it is today. Thank you for bringing your best to work every single day! Our detail and service valet crew enjoyed an exciting night of bowling and delicious food at 'Pins and Pints' in West Kelowna.
We are constantly impressed by your performance. Thank you for your hard work!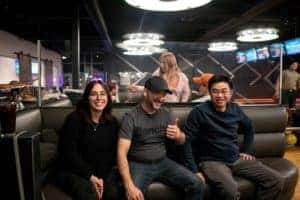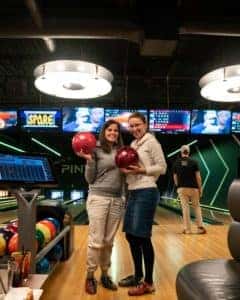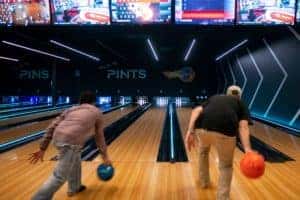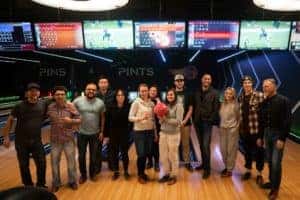 'Take Your Kid to Work' day – November 2022
Milana McAllister joined her dad Charles McAllister (Kelowna Infiniti Nissan finance manager) on November 2nd to celebrate the national 'Take Your Kid to Work' day. Milana had a blast with the team, she helped her dad preparing deliveries, splitting deals, greeting customers and going on test drives. Thank you for joining us, Milana, it was so much fun to have you!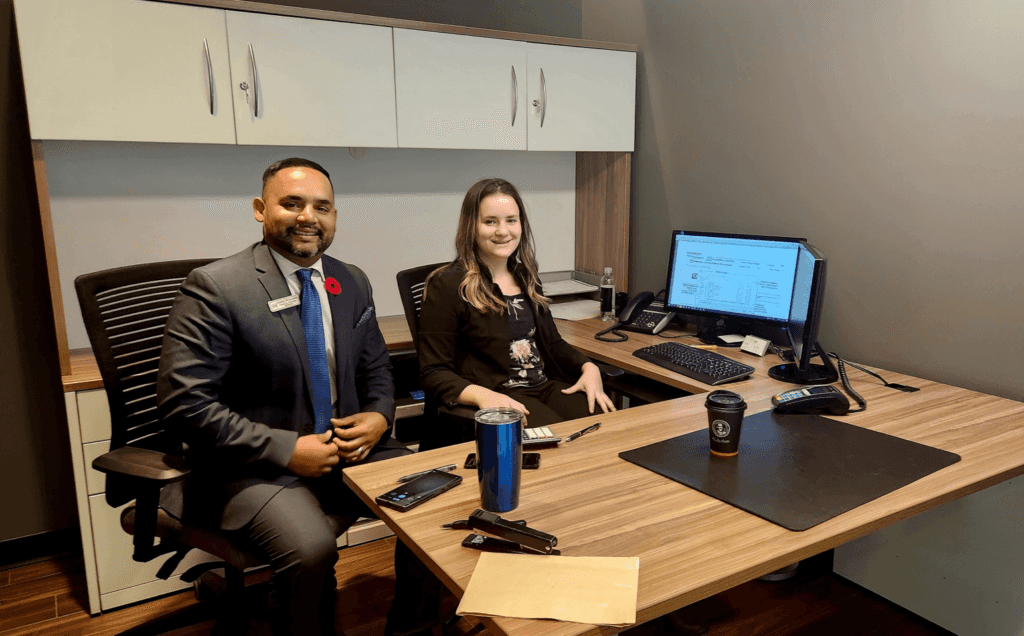 Wheelchair Accessible Business- November 2022
Sentes Automotive is Happy to announce that both Lexus of Kelowna and Kelowna Infiniti Nissan dealerships will be included in the 'Wheelchair Accessible Businesses' directory that the Spinal Cord Injury BC is building with the Thompson Okanagan Tourism Association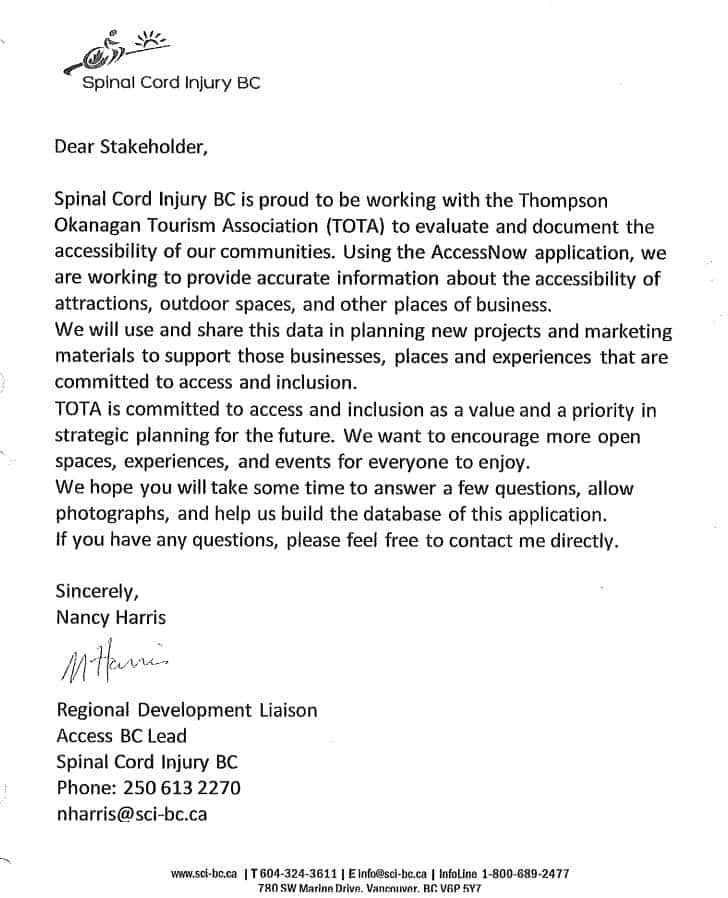 Nissan's Club Excellence Award – November 2022
Huge congratulations to Mark Samson at Kelowna Nissan for his recent Gold in Nissan's Club Excellence Award! The key pillars to receive this award are a combination of sales NCAR and customer surveys. There are 4 different tiers of dealers AA, A, B, C over 4 regions Pacific, Prairie, Central and Atlantic (around 210 stores). There are only 24 sales consultants from all across Canada that achieve this award and Mark was one of them. We are beyond proud of you, Mark!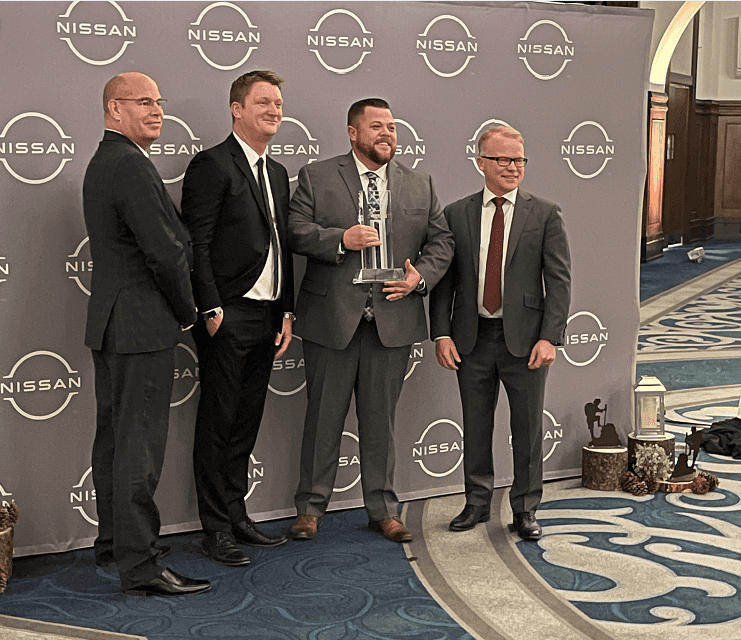 Naloxone Training – November 2022
Pamela Pearson, our Director of Internal Operations, and a few staff members attended The Commerce ConneX Event at 'The Bridge Youth & Family Services Society' sponsored by the Kelowna Chamber. The team had the chance to learn about overdose prevention and how to best react when faced with those situations as well as how to correctly administer Naloxone when needed. Thank you to those who participated and learned more about overdose awareness.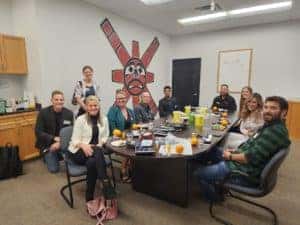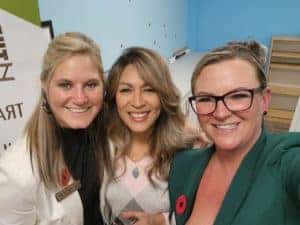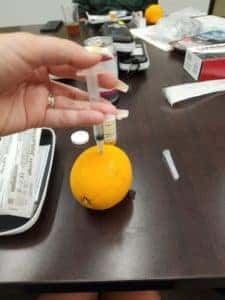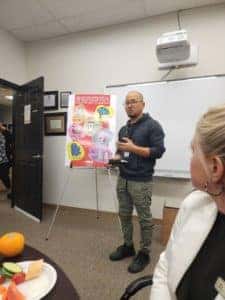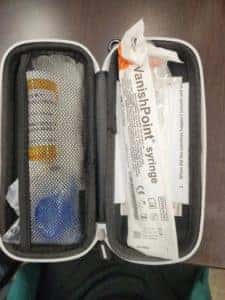 Technician Appreciation – November 2022
The month of October we celebrated the technician team, as an appreciation for all they do everyday for our company. We know how hard you all work to deliver the best service to our customers. Your valuable knowledge and unique skillset in the automotive industry and determination certainly makes an impact on results and performance to this company. Our technicians enjoyed a night of bowling and beer at Pins and Pints in West Kelowna.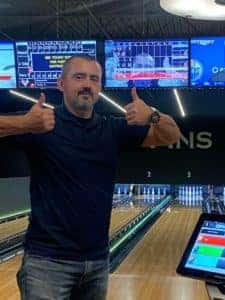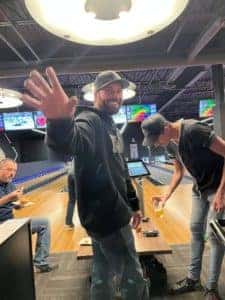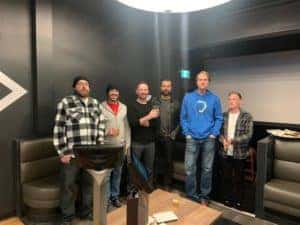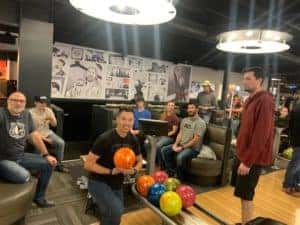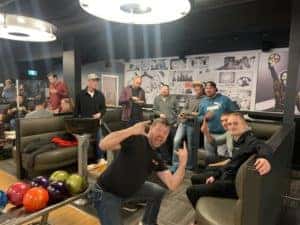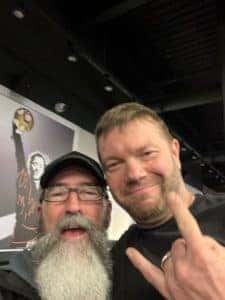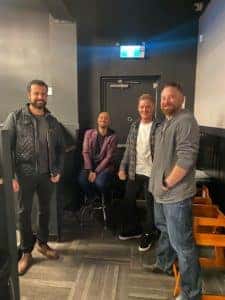 Finance Appreciation – October 2022
The month of September we celebrated the Finance Manager team of our Kelowna and Vernon stores, as an appreciation for all the hard work they do everyday. Our amazing Finance managers had a great dinner at The Modest Butcher – Kitchen + Market at the Mt. Boucherie Winery. Thank you Finance team for being so awesome and all your hard work!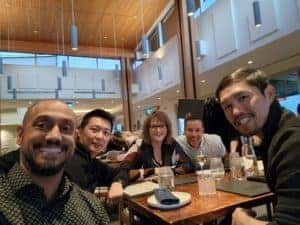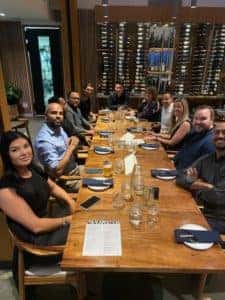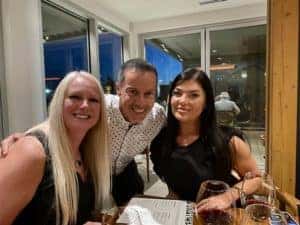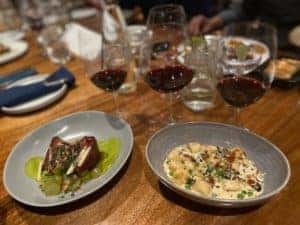 Goodbye BBQ Season – September 2022
Looks like the weather is starting to cool down and with it all the summer fun and activities, including BBQ's. But don't worry, we will still have a lot of fun this fall season! Who is ready for Halloween?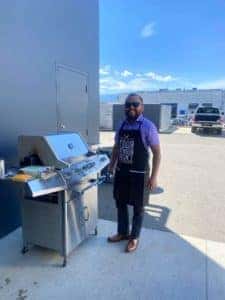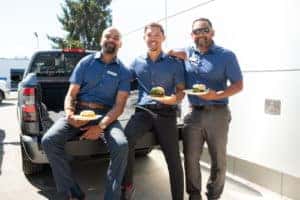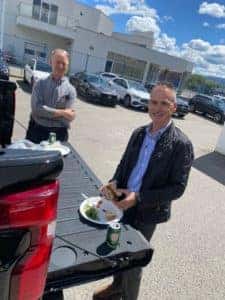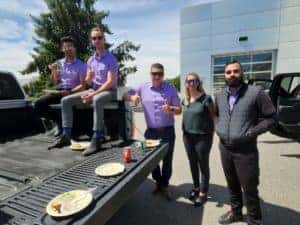 Pamela Pearson, our famous celebrity – September 2022
Talk about being famous and popular! Our very own Director of Internal Operations, Pamela Pearson, was featured in the 'Level Up' Magazine for the month of August! Congratulations Pam! We are so lucky to have the honor to work with you. Hard work pays off, no doubt!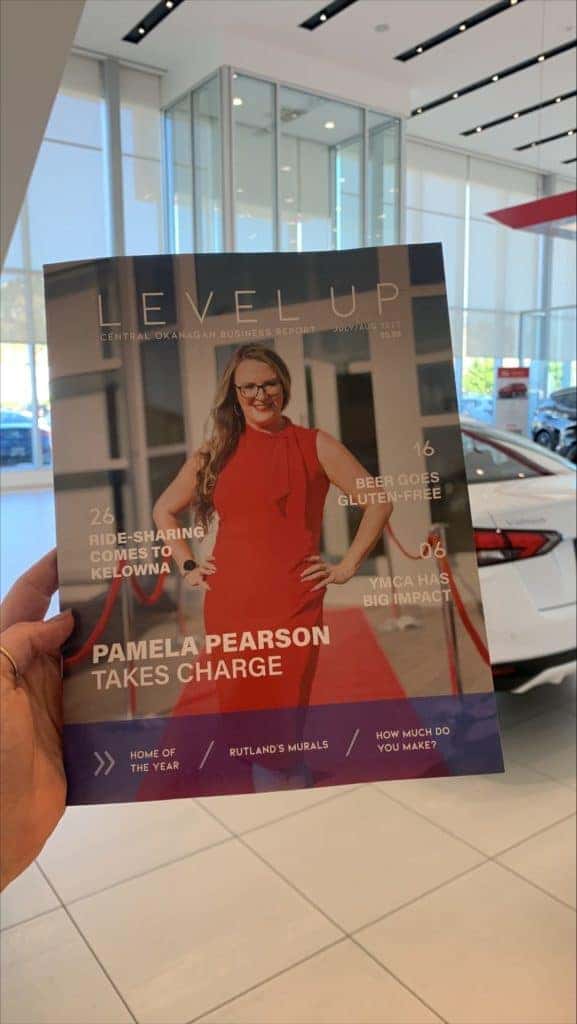 Okanagan College in the house – August 2022
During the month of August, we received some special guests in our Kelowna stores. Three students from the Okanagan College joined us to successfully complete their work term of the Automotive Service Technician Program. They also learned more about the Sentes Apprenticeship Program.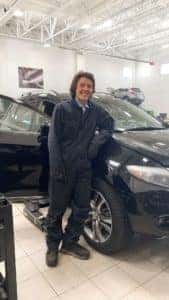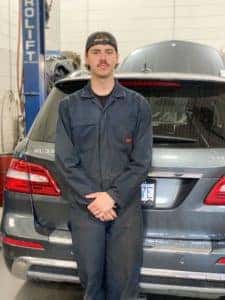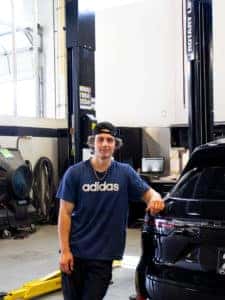 Water Fight at Kelowna Infiniti Nissan- August 2022
Kelowna Infiniti Nissan hosted its very first annual water fight earlier this month. There is no better way to stay cool than throwing water balloons to each other! Elias Flores (general manager): "We spend a LOT of time here together and it really is like our second family and sometimes is nice to kick it old school with water balloons and squirt guns." Such a fun team!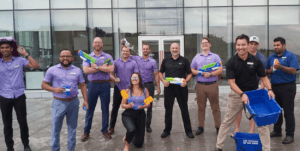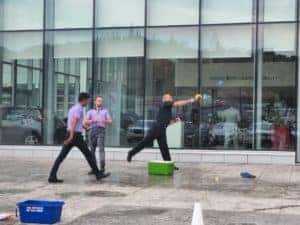 Kelowna Service Staff Appreciation – August 2022
Who says hard work doesn't pay off? This month we celebrate and appreciate our service team from our Kelowna stores with a nice dinner cruise with good music, many laughs and tequila? Thank you, team, for all the hard work you do everyday!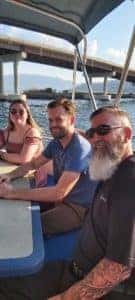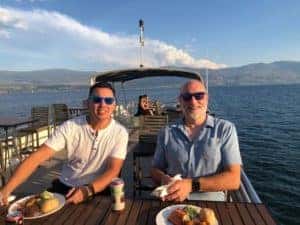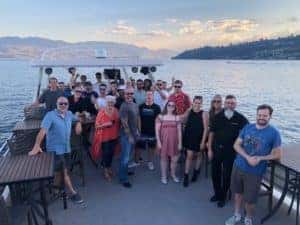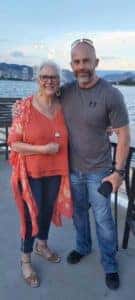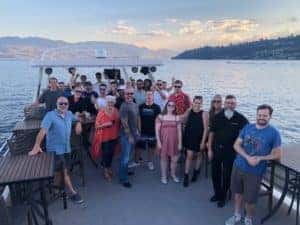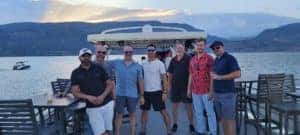 Manager Appreciation Event – July 2022
We had the chance to celebrate our managers at Mission Hill Winery on Saturday July 16th. Each manager was welcomed to join us for a reception out on the Occulus Courtyard and wine-paired dinner out on the Loggia Patio as the sun set over the Okanagan Valley. Thank you for all your hard work. We appreciate everything you all do for your teams and each of your stores.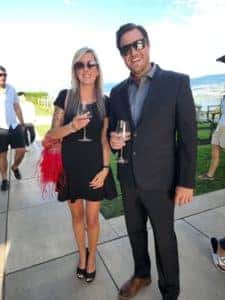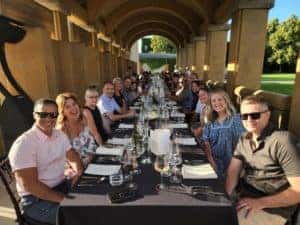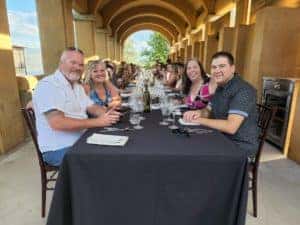 Sales Appreciation – July 2022
The month of July we celebrated the Sales team of our 3 Kelowna stores: Kelowna Mercedes-Benz, Lexus of Kelowna and Kelowna Infiniti Nissan as an appreciation for all the hard work they do everyday. We treated the team to a night out at Freddy's Brew Pub, followed by bowling & beer at McCurdy Bowling Centre. Thank you sales team for being so awesome!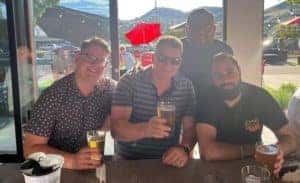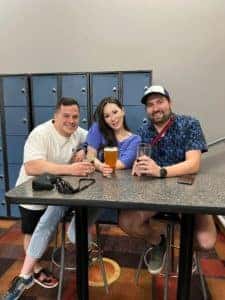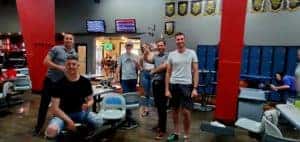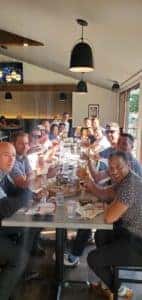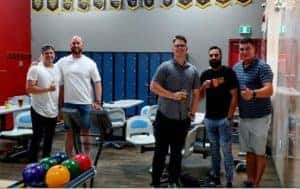 KIN Craft Night – July 2022
Our Kelowna Infiniti Nissan team celebrated their well deserved 'Infiniti Order of Distinction Award' for the third consecutive year due to their impeccable customer service. We hope you had so much fun, congratulations team!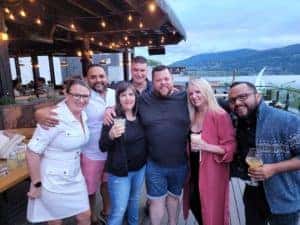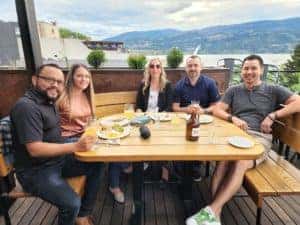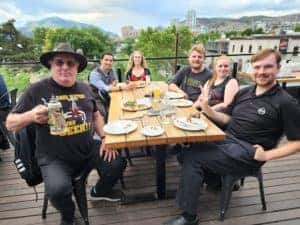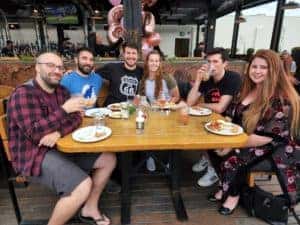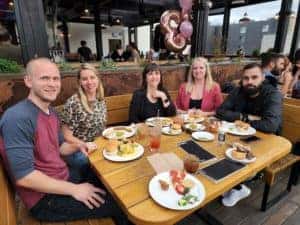 Fix it Right the First Time Celebrations – June 2022
Adam Gorecki (Nissan Assistant Regional General Manager) visited both Kelowna Infiniti Nissan and met with the tech teams to congratulate them to being among the top in the nation for Fix it Right the First Time.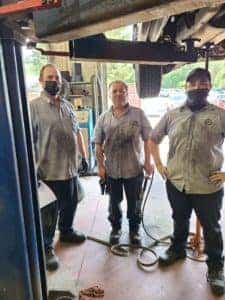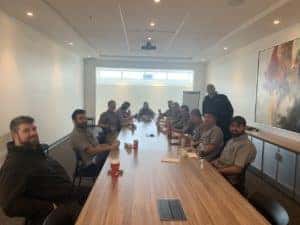 Order of Distinction Award – June 2022
Congratulations Kelowna Infiniti for their Order of Distinction – Platinum Award and top four stores in Canada. This is well-deserved! The key pillars of the Order of Distinction Program are: deliver outstanding customer experiences in both Sales and Service, achieve excellent sales volume by consistently hitting targets and delivering strong RSE and taking advantage of the industry leading CPO program through IFS.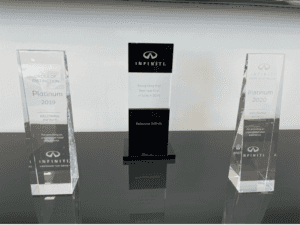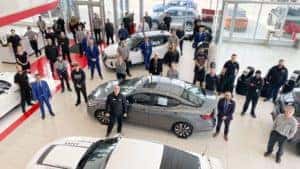 Okanagan College Tour – June 2022
Earlier this month, we welcomed students from the Automotive Service Technician Program at Okanagan College. Alejandra and Rafal walked them through 2 of our 4 stores, Lexus of Kelowna and Kelowna Infiniti Nissan. Students had the chance to learn about our Apprenticeship Program as an opportunity to gain experience, grow and most important, securing a job in their field after graduation.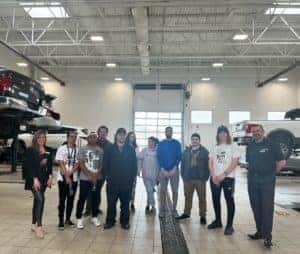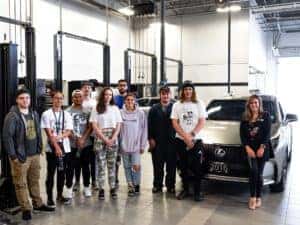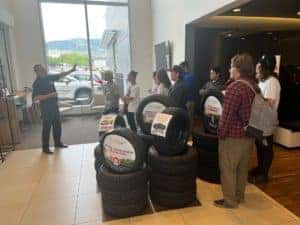 President's Award Trip – May 2022
We celebrated the top Sentes Automotive sales consultants for all the hard work over the last year. In attendance of this trip was Colton Steeds (Lexus of Kelowna), Eric Jameson (Kelowna Mercedes-Benz), Vik Jaiswal (Kelowna Infiniti Nissan), Mark Samson (Kelowna Infiniti Nissan), Dylan Tran (Kelowna Infiniti Nissan), and Calvin Reich along with their spouses. After a two-night stay at Watermark Beach Resort, they finished their adventure at the Kartplex at Area 27 Race Track. Congratulations all!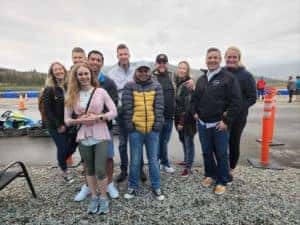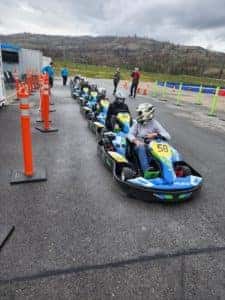 Employee Appreciation Program – April 2022
Throughout April we have continued showing our appreciation for our team members by selecting positions to celebrate and recognize, with a personal touch. This month, we recognized receptionists, sales admins, lot managers, and photographers. We celebrated each person by ordering them lunch from their restaurant of choice, and gifting them a gift card and item from their favorite local spots. We appreciate each and every one of you!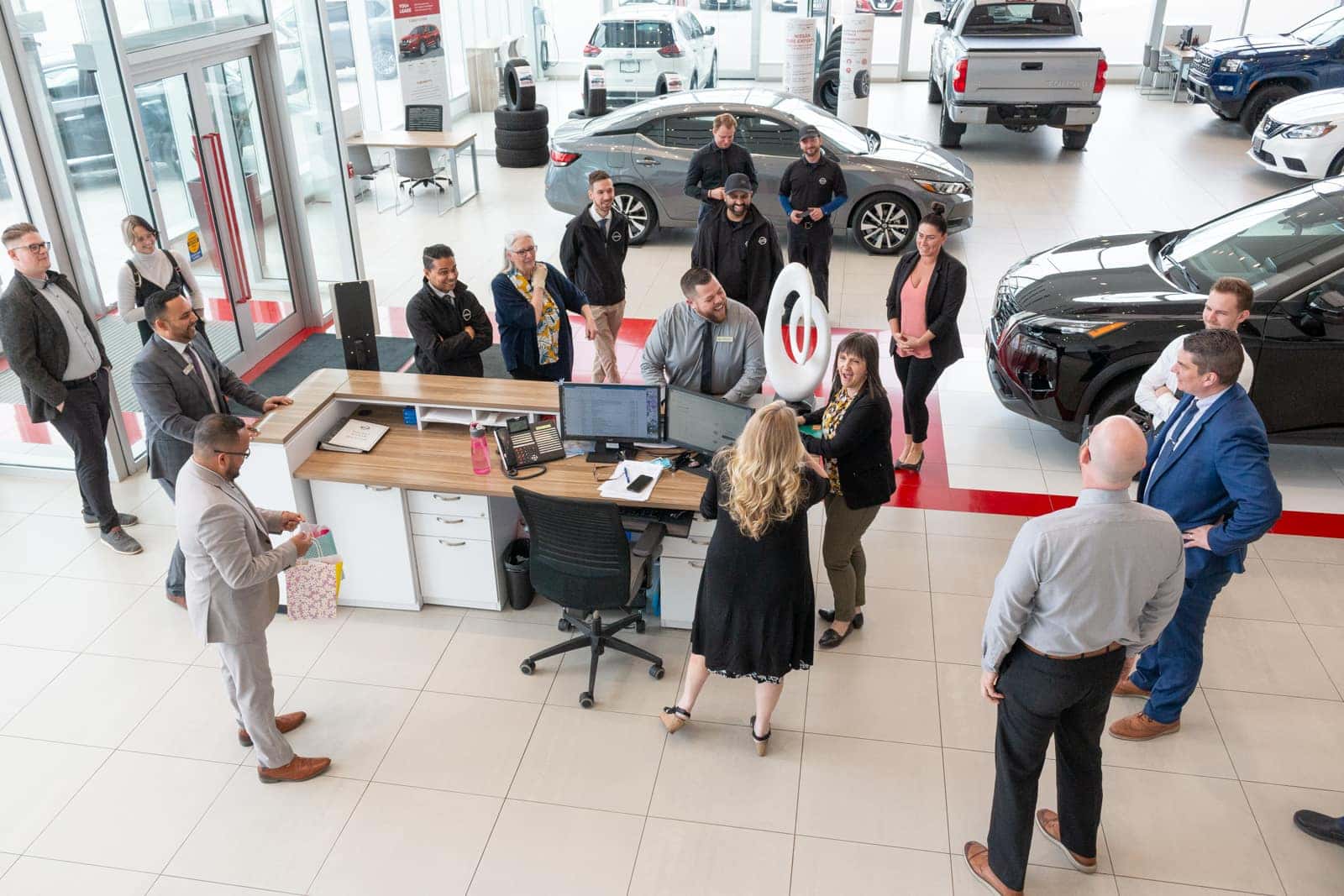 KGH Foundation Donation – April 2022
We are proud to provide a $500 donation to the KGH Foundation Students for Heart Health. We're excited to know that this donation put them over their $10,000 fundraising goal! This cause is to raise "awareness for heart conditions, promoting healthy lifestyles, and supporting heart and cardiovascular foundations through fundraising and collaborations." Sentes Automotive and our 4 dealerships are committed to giving back to our community and organizations that are important to our teams. We look forward to not only giving back by donating funds, but also to donate their time to charities and organizations that are meaningful to them.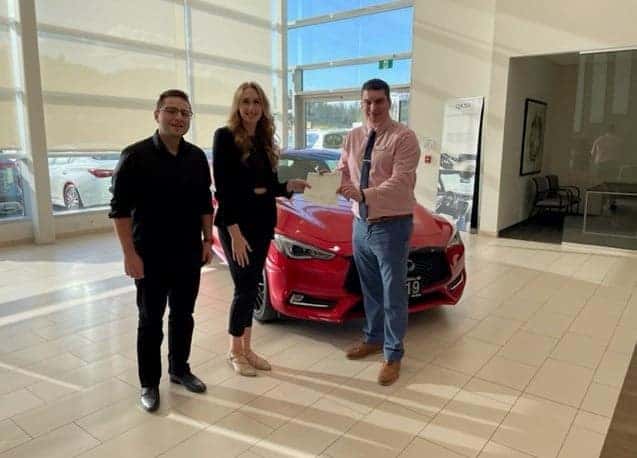 Sentes Ice Skating Day – March 2022
Our team rented out our local ice rink and invited our staff and their families for an open skate with the kids, followed by a staff hockey game!