Are Modern Cars Built Better?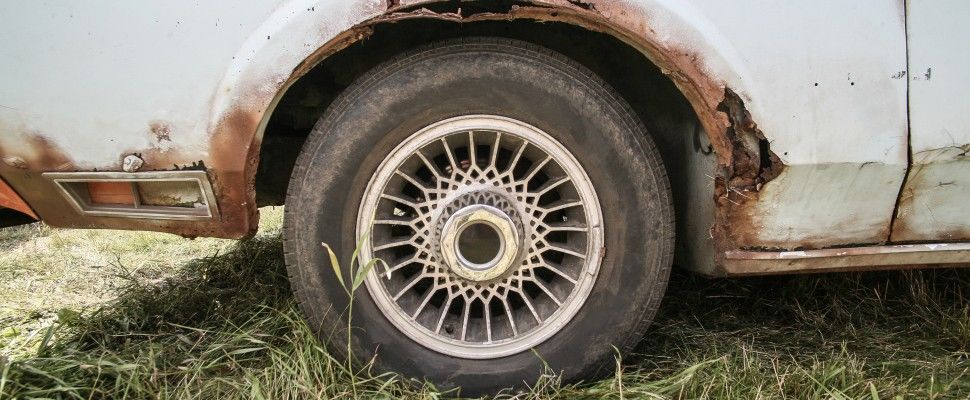 They're More Complicated, but are Modern Cars Better?
Almost everyone loves vintage and classic cars, and it's no wonder that people flock to classic car shows or spend astronomical amounts on collector cars. Cars have been a big part of the lives of just about everyone alive today, at least in North America. Cars are like music – they're inextricably intertwined with the memories of the different stages of our lives and if there's one thing that all of us will probably remember until the day we die, it's our first car.
There's one area where our car memories seem to be a bit foggy – how well cars used to be built and how durable they were. You may have heard someone say something like "I remember when cars were built like tanks. They ran forever, were made out of thicker steel, and there were a lot fewer things to go wrong on them." If you have, at least when it comes to cars, they'd be wrong.
The Odometer just Keeps Turning
During the 60's and 70's, when a car reached 100,000 miles, it was on its last legs if it even lasted that long. In fact, the odometers on most cars built during that era didn't even go past 100,000 miles. Engines and transmissions had a tendency to quit at 100,000 miles and cars tended to rust early.
It is true that cars were a lot simpler. Remember those plastic frost shields that you could stick on the inside of your windows to keep them relatively free of frost in the days when window defrosters were rudimentary at best? Driving was like peering through a mail slot. Simple is not necessarily better and new cars are designed to run better for much longer. It's true that you almost need a computer science degree to repair a modern car, but the payoff is better fuel economy and cleaner air. Cars are also becoming a lot safer with multiple airbags (Takata airbags aside) and rapidly evolving self-driving technology.
200,000 is the new 100,000
Today, high mileage cars are the norm rather than the exception. People are driving their cars longer, and they're putting a lot more miles on them before replacing them. When it comes to people, it's often said that 50 is the new 40, but when it comes to cars, 200,000 is the new 100,000. In the old days, people often got rid of their car as soon as it hit 60,000 miles and still retained a bit of its residual value. These days, when a car reaches 100,000 miles, it's just reached middle age and likely has many years of reliable service left in it. In 2014, the average age of cars on US roads was 10.8 years and it's not unusual to see cars with 300,000 + miles on them. That would have been unheard of a few decades ago. Many cars were rust buckets when they were just a few years old. When was the last time you saw a rusted out 5 or 10 year old car?
Quality and Technology = Long Life
Longer lasting cars are a result of two main factors – higher quality standards and improved technology. Greater quality control and technological advances ensure that better engineered and manufactured vehicles are rolling off of assembly lines. There are also much stricter standards for corrosion resistance. Improvements in cars are reflected in warranties that are now much longer than ever before. 10 year, 100,000 mile power train warranties are not unusual. Auto makers wouldn't offer them if they weren't confident that their cars were likely to last that long.
Keeping a car long after you've made the last payment is becoming a lot easier now that cars are lasting longer. In spite of the fact that modern cars are more durable, there are still a few things that you can do to keep them on the road for as long as possible.
How to Make your Car Last as Long as Possible
Take it easy – driving aggressively and hard acceleration and braking all cause unnecessary wear and tear on a car. Accelerate smoothly and brake early. Take your time and you'll not only save money on gas, you'll probably also spend less money on repairs in the long term.
Keep it clean – during the winter, it's important to wash road salt off of your car regularly to prevent corrosion. Regular waxing protects the paint and helps to prevent rust from taking hold in tiny pits.
Obey the Check Engine light – that little glowing enigma strikes terror into the heart of almost every driver at some point. There are a lot of things that will cause the Check Engine light to come on – many of them very minor. Many of us ignore the Check Engine light, at least for a while, even though that could result in more expensive engine or exhaust system damage.
Now's a Great Time to buy a New Car
Want to enjoy the benefits of new car technology and safety improvements? Now's a great time to replace your old vehicle, thanks to low interest rates and dealer incentives. For a great selection of new Nissan and high quality used cars, trucks, and SUV's, visit Kelowna Nissan.