Buy your Next Used Car at Kelowna Nissan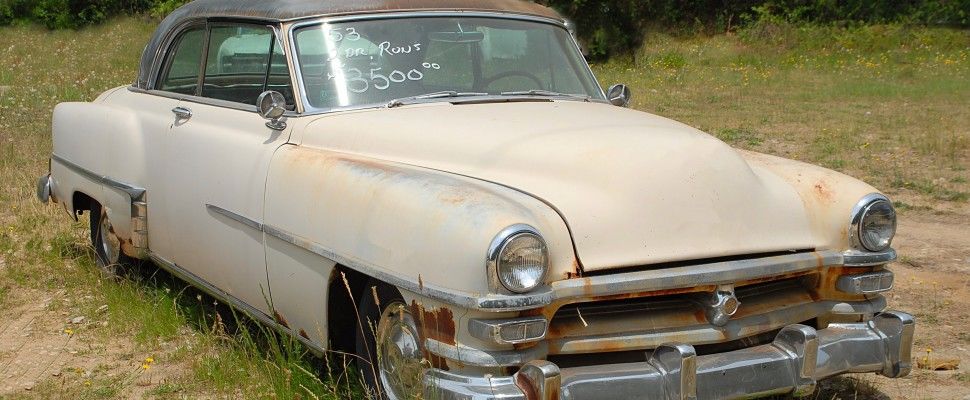 Saving Money Can be Risky
Buying a used car is always fraught with a certain amount of risk, especially if the factory warranty has expired. You never know if a vehicle has been abused or neglected by one or all of its former owners. You could also be handing your money over to someone who forgot to tell you that they're still making payments on the car, or that they don't even own it. Canadians love to save money though, and for many of us, buying a used vehicle is well worth the potential risks involved.
Take Some of the Risk out of Buying Used
There are several things that you can do to mitigate some of the hazards associated with buying a used vehicle. First and foremost, if it's in your budget, try to buy a newer vehicle – the newer the better. You'll pay more, but there should be less wear and tear and less chance that it's been driven hard and put away wet. When you look at a used car, if possible, take a second set of eyes with you because they might spot things that you miss because you're so excited about buying a car. It's a bonus if the person who accompanies you knows a lot about cars. Anytime you buy a used vehicle, it's a good idea to have it inspected by a mechanic who you trust. It might cost you a couple of hundred dollars and there's no guarantee that you won't end up buying a lemon or you won't have mechanical problems just down the road. However, an experienced mechanic should be able to identify any mechanical problems or worn parts that need to be replaced. If there's anything wrong with the vehicle, you can ask the owner fix it or lower the price accordingly, or you can just walk away keep looking.
If this all sounds like too much hassle, you could just save yourself a lot of time and stress and buy your next used vehicle at Kelowna Nissan.
Dealerships Want Your Trade
Most car dealerships, including Kelowna Nissan, sell used cars. In fact, many car dealerships sell more used vehicles than new ones, and the profit margins on used vehicles are often much higher than they are on new vehicles. When they start to run out of used inventory, many dealerships go out and buy vehicles at auctions to replenish their stock. Dealerships are usually eager to take in good quality trades that they can sell on their lot. When a car is traded in at Kelowna Nissan, it's inspected to determine the trade-in value. It then goes into the shop for a mechanical inspection to find out if there's anything wrong with it and how much it will cost to repair. If the repair costs are too high or it's simply not the kind of vehicle that we want to sell at our dealership, it's sold to wholesalers who sell it on their lot, or it's sent to an auction. A basket case will be sold for the scrap metal value.
Almost Like Brand New
When Kelowna Nissan takes a vehicle in on trade and it meets our very strict standards for quality and condition, any required mechanical repairs are made. Depending on the vehicle, body, paint, or interior damage may also be repaired, and then it's off to the detailing shop for a thorough cleaning and re-conditioning. Nissan vehicles that meet certain requirements for age, mileage, and condition may receive the Certified Pre-Owned (CPO) designation. Certified Pre-Owned vehicles come with a two year/40,000 km power train warranty and an extended warranty can also be purchased. Certified pre-owned vehicles are in excellent condition throughout and are mechanically very sound. They cost a bit more than a comparable non-certified or a vehicle sold by a private party, but you have the peace of mind that comes with buying a fully inspected and serviced vehicle with a warranty from a reputable auto dealer and a CarProof report.
Great Cars and Quick Financing for Just about Anyone
You could search through the classified ads looking for the perfect car. You could also take a chance and hand over your hard earned money to someone you don't know for a car that you also don't know. Or, you could come down to Kelowna Nissan and browse our huge selection of high quality, fully inspected and repaired pre-owned vehicles. While you're here, fill out a quick credit application. Even if you have a less than perfect credit history, we can almost guarantee that you'll be approved for financing.