Nissan Rogue – How Does it Compare to the Competition?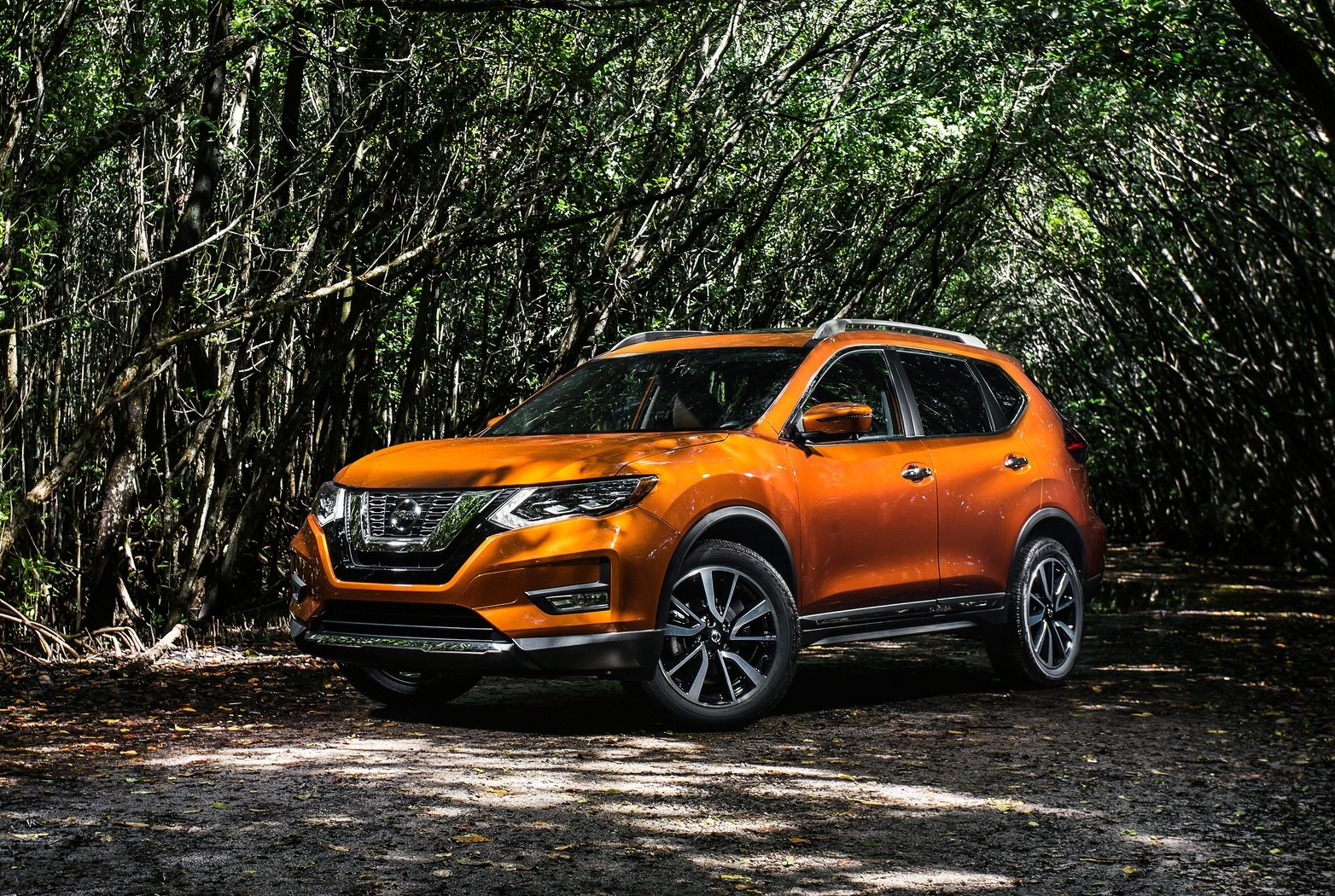 The most popular vehicle on the road these days is the Crossover. Though they're sometimes called SUV's, they're much more car like than UTE like.
The Crossover market is hotly contested and there are a lot of great vehicles to choose from. Rather than making you go out and test drive a bunch of Crossovers (hey, that's fun too so we're not stopping you) we thought we'd do a side by side comparison of the most popular Crossovers on the road to see how they compare to Nissan's best selling vehicle, the 2017 Rogue.
Gas Mileage (L/100 KM Highway)
Let's start with fuel economy. The Nissan Rogue is very aerodynamic and stylish, and it slices through the air. With a drag coefficient of just 0.33, it's one of the more fuel efficient Crossovers out there.

As you can see from the chart above, the Nissan Rogue uses 7 litres of fuel to travel 100km. That's quite a bit better than the Toyota Rav4, Ford Escape, and Jeep Cherokee could manage.
Front Head Room (MM)
Next, let's talk about head room. Have you ever sat in a Crossover and your head was touching the roof or even worse, you had to scrunch down so you could fit? The Nissan Rogue was designed with tall people in mind. How does it stack up against the competition?

The Nissan Rogue has oodles of front headroom. So, if you're tall (or you like to wear big hats) or you have tall kids who will be driving soon, The Rogue might be your best bet.
Flex Seating
The Nissan Rogue is a seven seater so it's great if you have a big family or your kids are involved in sports or you often need to drive a lot of people around. One of the great features in the Rogue is its Flex Seating. The Nissan Rogue, Ford Escape, Honda CR-V, and Toyota RAV4 all have fold flat 2nd row seats. However, only the Rogue also gives you the option of reclining, sliding, and tilting the 2nd row seats to make it easier to get to the the rear seats.
Cargo Room
Being able to drive a lot of people around is great. However, hauling a lot of cargo is great too. When you fold down the rear seats in the Nissan Rogue, you have ample room to carry all of the stuff you need to bring along on your next adventure. How does it compare to the competition?

Safety Features
Modern vehicles have safety features that were the stuff of science fiction not that long ago. Things like Blind Spot Warning (BSW), Lane Departure Warning and Prevention (LDW), Forward Emergency Braking with Pedestrian Detection (FEB), Rear Cross Traffic Alert (RCTA) and Moving Object Detection (MOD) are all available on the Nissan Rogue. What about the competition?
BSW, LDW, LDP, FEB, RCTA, MOD – which crossovers are available with all of these great safety features? Ooops, apparently just the Rogue.

All Around View Monitor
Remember when all you had to see everything going on around your vehicle was a few mirrors and shoulder checks? These days a lot of new vehicles are equipped with a rear view camera that makes backing in a lot easier and safer. However, the Nissan Rogue also has an available Around View Monitor with Moving Object Detection. This technological wonder gives you an eagle eye, 360 degree of everything going on around you. Do the competitors?

Pricing
Finally, what about the price? Here's how the starting MSRP for the Rogue compares to the competition.

There you have it. If you're looking for an economical Crossover that has tons of available features that the competition doesn't, there's only one choice, the Nissan Rogue.
Where to Get One
Check out our great selection online, or drop by Kelowna Nissan today for a test drive.