Top Five Tire Care Tips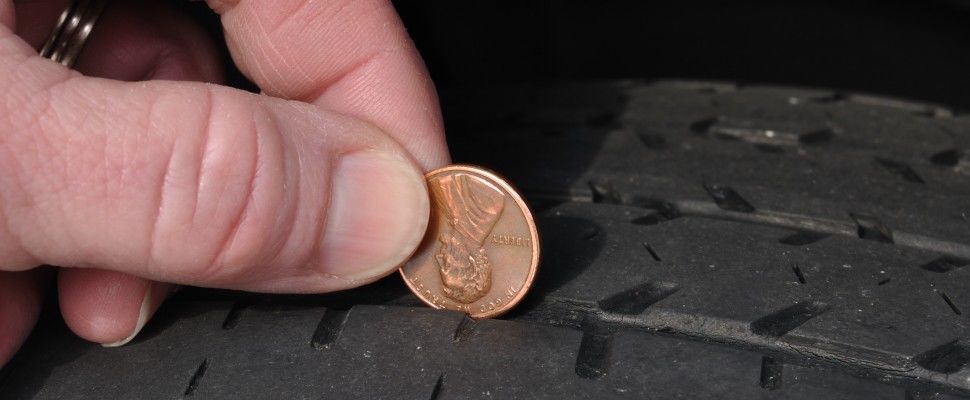 Don't Neglect Tire Care
Tires aren't particularly glamorous, but it's no exaggeration to say that they could be the most important component on your vehicle. A postcard size patch of rubber on each tire is all that keeps you safely on the road in a variety of conditions. Choosing the right tires for your car and your type of driving is important, but so is taking good care of them, especially since a new set of tires can be a pretty big investment.
Stay Safe and Save Money
Tire care is important, and here are five things that every driver should do as part of their regular car care routine to not only make their tires last as long as possible, but to help ensure that they're safe.
Keep your tires inflated properly. Most people wash their vehicle far more often than they check the inflation of their tires. Under-inflated tires are the leading cause of tire failure which can be disastrous at highway speeds. A visual inspection isn't sufficient because many tires can be up to 50% deflated before it becomes noticeable. Not only is an under-inflated tire more likely to be damaged by an impact or to fail, it will increase your fuel costs.
Rotate your tires regularly. Some people slap a set of tires on their vehicle and then forget about them. On front wheel drive vehicles, the front tires wear faster than rear tires. The opposite happens on rear wheel drive vehicles. Since most turns are right turns, tires on the right side of a vehicle also tend to wear faster. Regular tire rotations help to ensure that all four of your tires wear evenly, eliminating the need to replace one or two tires way before their time. It can also prevent one tire from becoming dangerously worn.
Stay balanced. Unbalanced tires can cause uneven or premature tire wear. A severely unbalanced tire can also seriously affect your vehicle's ride quality. Every time you have your tires mounted or rotated, their balance should be checked.
Have your alignment checked. The alignment of your front and rear wheels is important for the longevity of your tires. It also reduces drag which will cause your vehicle to burn more fuel than necessary. Kelowna Nissan can check your wheel alignment in just a few minutes with their Hunter Hawkeye Elite Alignment System.
Nothing lasts forever and tires are no exception. When tire tread depth reaches a minimum amount, or a tire reaches a certain age, it needs to be replaced. You can use a tire depth gauge to check your tread depth, or you can use a time honoured and decidedly low tech method – a good old Canadian penny. Insert the penny into the tread with the Queen's head down. If the top of her crown is visible, your tires need to be replaced. Worn tires don't grip as well, and they're also more like to be damaged by a hard hit or to fail completely.

Worn or Old Tires are Dangerous
In recent years, there have been a lot of news stories about serious car accidents caused by tire blow-outs. A damaged, old, worn, or under-inflated tire can be downright dangerous and increase your fuel consumption significantly, costing you money and increasing your vehicle's carbon footprint. It also goes without saying that driving with the wrong tires for the season can also be very hazardous.
Free Alignment Checks and Competitively Priced Tires
Kelowna Nissan stocks a full line of competitively priced tires for all makes and models. Plus, anytime you bring your vehicle in for routine maintenance, you can get a free alignment check.